KORDA ALICATES KRIMPING TOOL
Ref.: KKT
Fabricante: KORDA
KORDA ALICATES KRIMPING TOOL.
Alicates con 2 juegos de Krimp de la marca Korda, en color negro y verde, para realizar montajes cortos del Chod Rigs muy cortos de manera simple y rápida.
Contiene 10 krimps pequeños  S y 10 krimp grandes L.
El Krimps S deben utilizarse con bajos de línea rígidos de 0,43mm a 0,60mm, mientras que los L se emplean sobre secciones de 0,60mm a 0,70mm.
El Krimp Tool de Korda permitir conexiones sin nudo muy resistentes. El Krimps proporcionan una solidez superior al de un nudo.
El sistema "Krimps and Krimp tool" ha sido diseñado para hacer muy fáciles los montajes sólidos con materiales rígidos.
Estamos particularmente satisfechos con su potencial para producir, entre otros montajes, los "chod rigs" que serán exactamente del mismo tamaño cada vez.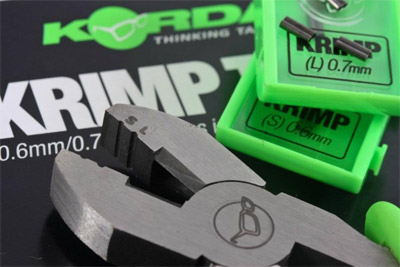 Hay dos tamaños de sujetadores "Krimps" disponibles, diseñados para acomodar diferentes materiales.
Los más pequeños son adecuados para monos de tamaño normal y trenzas con funda como el Hybrid Stiff, y los más grandes son perfectos para monos más grandes de más de 30 libras.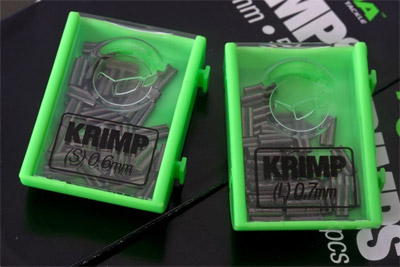 Disponible en dos tallas para una mayor polivalencia.
El equipo de desarrollo de este producto ha sobrepasado los límites para asegurar que la abrazadera y los Krimps funcionen perfectamente juntos, a pesar de los diversos problemas encontrados durante esta fase de prueba.
Esto explica por qué estas herramientas han estado esperando tanto tiempo, justo el tiempo necesario para ofrecerle un sistema perfecto y seguro.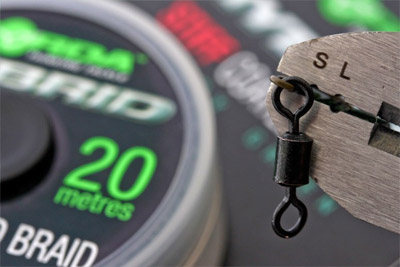 Y a juzgar por el enorme interés que ha mostrado desde que se anunciaron los primeros prototipos, el sistema "Krimps and Krimp tool" se convertirá probablemente en uno de nuestros productos más populares.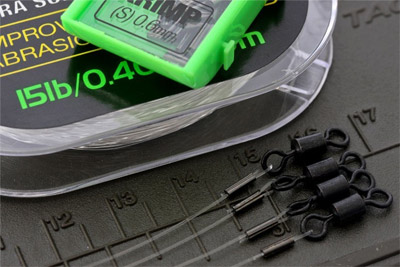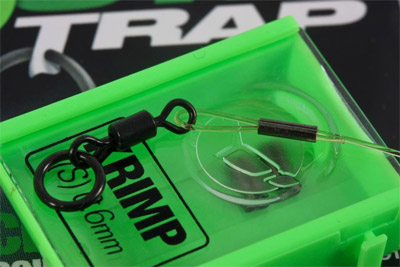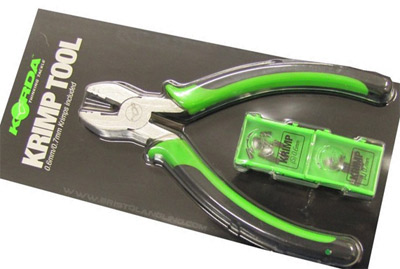 Productos en la misma categoría
Productos relacionados